La Empresa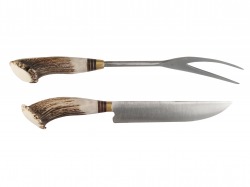 Our company produce handmade knives, using different techniques with materials originating from our country .
Our goal is to provide customers high quality products based on original and
exclusive designs, with the best materials available, hand-made, competitively priced
nationally and internationally.
Our product line is extensive, where we can find knives Creoles, machetes,
daggers, knife and fork sets, barbecue sets, always in fine materials such as wood, leather and bone.
ARGENTINA KNIFE ... the unique brand ... as each of our clients.